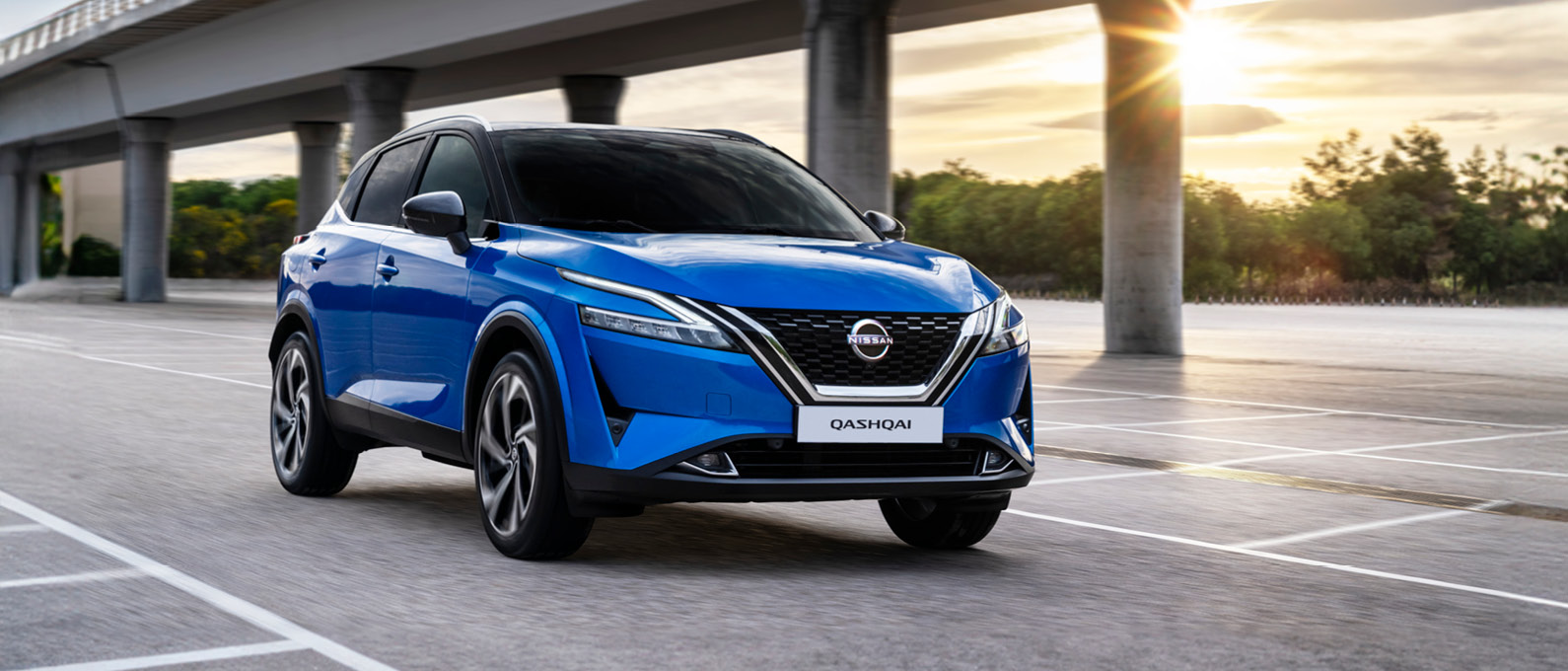 Unveiling the All-New Nissan Qashqai:
Elevating Driving Experience in Uganda
The automotive world is abuzz with excitement as Nissan introduces the latest addition to its line-up in Uganda - the all-new Nissan Qashqai. With its revolutionary features, sleek design, and innovative technology, the Nissan Qashqai promises to redefine the driving experience for Ugandan motorists. We will delve into the key highlights of this remarkable vehicle and explore why it is set to make waves on Ugandan roads.
The first thing that captures your attention about the new Nissan Qashqai is its striking design. The vehicle's exterior is a harmonious blend of elegance and sportiness, featuring bold lines, a distinctive V-Motion grille, and signature LED headlights that exude a sense of sophistication. Whether you're cruising through city streets or embarking on an off-road adventure, the Qashqai's aesthetic prowess is sure to turn heads.
At the heart of the Qashqai's interior lies a technology suite that transforms every drive into an immersive experience. The central touchscreen, intuitively placed within the dashboard, gives you access to a range of infotainment and navigation options. Smartphone integration is seamless, thanks to Apple CarPlay and Android Auto compatibility, ensuring you stay connected while keeping your focus on the road.
Nissan has left no stone unturned when it comes to safety in the Nissan Qashqai. Equipped with an array of advanced driver-assistance features, the Nissan Qashqai is engineered to always keep you and your passengers safe. Whether you're navigating through heavy traffic or cruising on the highway, these technologies provide an extra layer of confidence and peace of mind.
Under the hood, the Nissan Qashqai offers a range of efficient and powerful engine options that deliver a spirited performance without compromising on fuel economy. Whether you opt for the turbocharged gasoline engine or the fuel-efficient diesel variant, you can expect a responsive and smooth driving experience. The Nissan Qashqai's well-tuned suspension ensures a comfortable ride, regardless of the terrain.
Explore the Nissan Qashqai Experience:
Excited to learn more about the all-new Nissan Qashqai? Look no further than here, where you can explore detailed specifications, browse through high-quality images, and even schedule a test drive to witness the Qashqai's capabilities firsthand. We provide a comprehensive overview of the vehicle's features and options, helping you make an informed decision that suits your preferences and driving needs.
Conclusion:
The launch of the all-new Nissan Qashqai in Uganda marks a significant milestone in the automotive landscape. With its striking design, advanced technology, comprehensive safety features, and impressive performance, the Nissan Qashqai is set to elevate driving experiences across the country. Explore the Nissan Qashqai in all its glory. Get ready to redefine your drive with Nissan's latest innovation.